Benefits of Pre-Recorded Courses


Why study at AUM KARMA?
Study The Best Content : Studying any content for the students all across the globe is a definite challenge for the students who wish for everything, receive the best content, receive from the best, and receive in the best environment. Aum Karma satiates the students from all the three dimensions indicated above and in total completeness. The content delivery comes from the 'Master' and the Faculty who have over 20 years of rich experience in their domains. The Source Masters of Master (s) at Aum Karma are all either International Masters or Masters who are of International repute themselves.
Study From The Best International Master: The Founder of Aum Karma-Neera Sareen is an Internationally Acclaimed Master in Intuitive & Predictive Sciences ,Healer and a Spiritual Transformation Coach An inborn Psychic and Healer, in her Blessed and Blissful journey of 25 years, she has curated and transformed countless people across the globe through practicing and teaching varied modalities. She is famous for her over 1000 TV Shows in leading Channels, for her articles, and Tarot Deck.
Explore The Scriptures: "Energy and Spiritual Way of Living" and 'Spiritual, Intuitive/Predictive, and Meditative' Practices is the core pursuit of teachings at Aum karma. The content also comes from Scriptures of Indian Origin and The Holy Bible and Quran.
Learn By Doing: The activities organised during the workshops tickle altogether the Body, Brain, and the Mind. Aum Karma provides both online as well as one-on-one sessions for its students. The courses run at Aum Karma have both International and other Certifications. This is the only Centre which has been Accredited by the American Institute of Business Psychology, United States, hence offers authentic International Certifications. Indeed, studying at Aum Karma is an experience in itself.
Intense Practice Sessions: At AUM KARMA, we offer Intense Practice Sessions in all courses.
Complete Support: There is WhatsApp support given for upto two months after completion of the course.
Neera Sareen (Aum Anadi Ojas) – Uncovering The Soul – Guiding the world since 1995
An inborn Healer & blessed with Intuitive and Psychic Clairvoyant Instincts, she has chosen to dedicate her life towards guiding people and as a Spiritual Saadhak towards Self Attainment.
Neera Sarin popularly known as Neera Sareen experiences and shares life through Love & Compassion. Her Spiritual name is 'Aum Anadi Ojas', bestowed upon by her Guru Bhagwan Maharishi Ramana.
With Grace & identifying the 'Divine Purpose', Neera has spent over 25 years in dedicated service to humanity.
Being an inborn Healer & blessed with Intuitive & Psychic Clairvoyant Instincts, she has chosen to dedicate her life towards guiding people and as a Spiritual Sadhak towards Self Attainment.
Neera uses her all-embracing knowledge to Empower people to achieve their full potential in their journey towards Personal & Spiritual Growth. 
Neera Sareen is an Internationally Acclaimed Master Trainer in Intuitive & Predictive Sciences, Tarot Leader, Mentor & a Spiritual Transformation Coach. 
"Energy and Spiritual Way of Living" is her core pursuit. She has received her training under best of the Intuitive, Tarot & Spiritual Masters in India, UK & United States. Neera founded AUM KARMA – Centre for Holistic Studies , Meditation & Spirituality, New Delhi in 2006 , where various Certified Training Courses , Workshops on Self Healing , Self Attainment, Predictive Sciences & Meditations are conducted.
Neera imparts Professional Certified Trainings & offers Consultations on varied modalities like Tarot Cards, Tarot also taken up as a Psychotherapy tool, guided for Spiritual Advancement. Other specialised modalities are –  Coffee Cup Readings, Tea Leaf Readings, Wine Reading, Tealeaf Card Reading, Lenormand Card Reading, Psychic Reading, Mokshapat Reading ( Vedic Divination), Switchwords, Crystal Ball Gazing, Rune Reading, Astrology, Aura, Chakra & Crystal Reading, Color Bottle Reading, Angel Cards, Energy Reading, Numerology, Colour & Brain Reading, Energy Vaastu.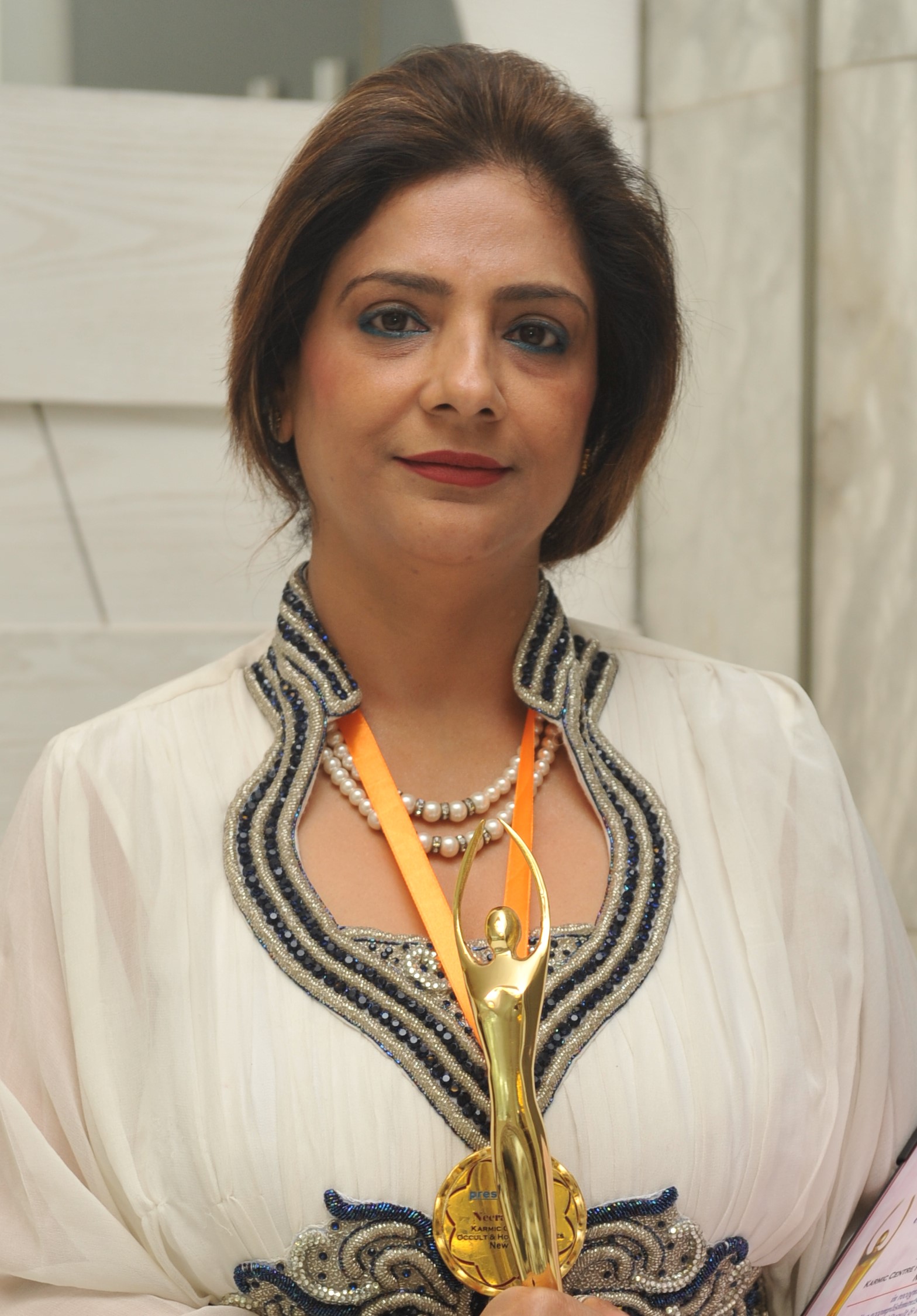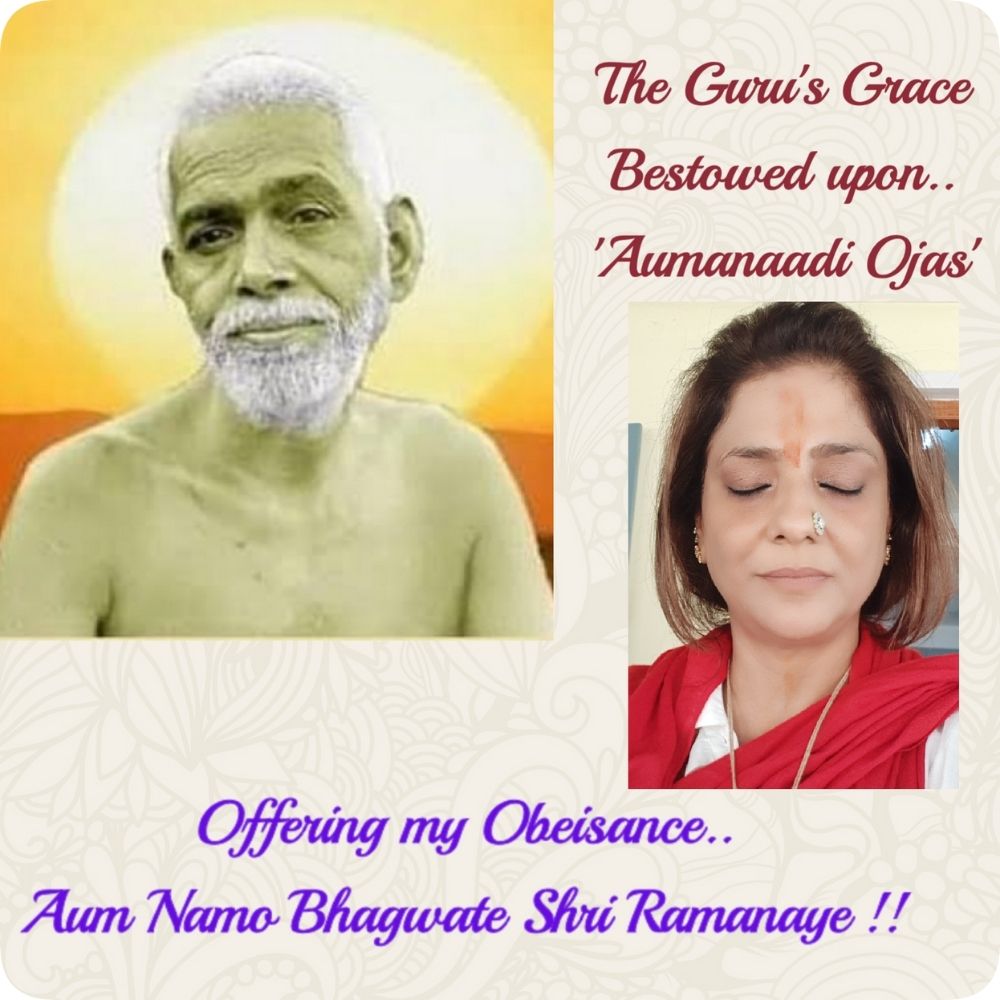 A Spiritual Coach 
Aum Anadi Ojas
Neera imparts Spiritual Training, Coaching, Meditation, Upanishad Discourses & other Practices which help a person to lead a Spiritual way of Life. Her Guru Bhagwan Maharishi Ramana has blessed her enough to be able to delve into his Philosophy of "Self Enquiry"& she has been studying the Upanishads & Advaita Vedanta for quite long at Rishikesh.
As a Spiritual Coach, Neera practices Vedantic Meditations, Motivational Discourses, Reiki, Theta Healing, Angel/Chakra Healing,  EFT, Mantra & Yantra Healing, Rudraksh Therapy , CI+ healing, Meditation, Habit Elimination, Elemental Cleansing Healing, Relaxation Techniques, Aura Scanning. Her aim is Transforming Lives and guiding people towards living a Spiritual way of Life.
Her Mantra
In 'Self-love to Self Attainment'
International Certification
Neera has been Internationally Certified in the following modalities in the US, UK & Australia. 
Tarot Cards, Lenormand Divination, Switchwords, Crystal Ball Gazing, Angel Therapy, Theta Healing, Tea Leaf Reading, DC Psychology. 
She has excelled in these modalities for many years and has been invited every year to attend the International Conference & Summit on Tarot and Predictive Sciences held in the US. She has been attending and participating in them.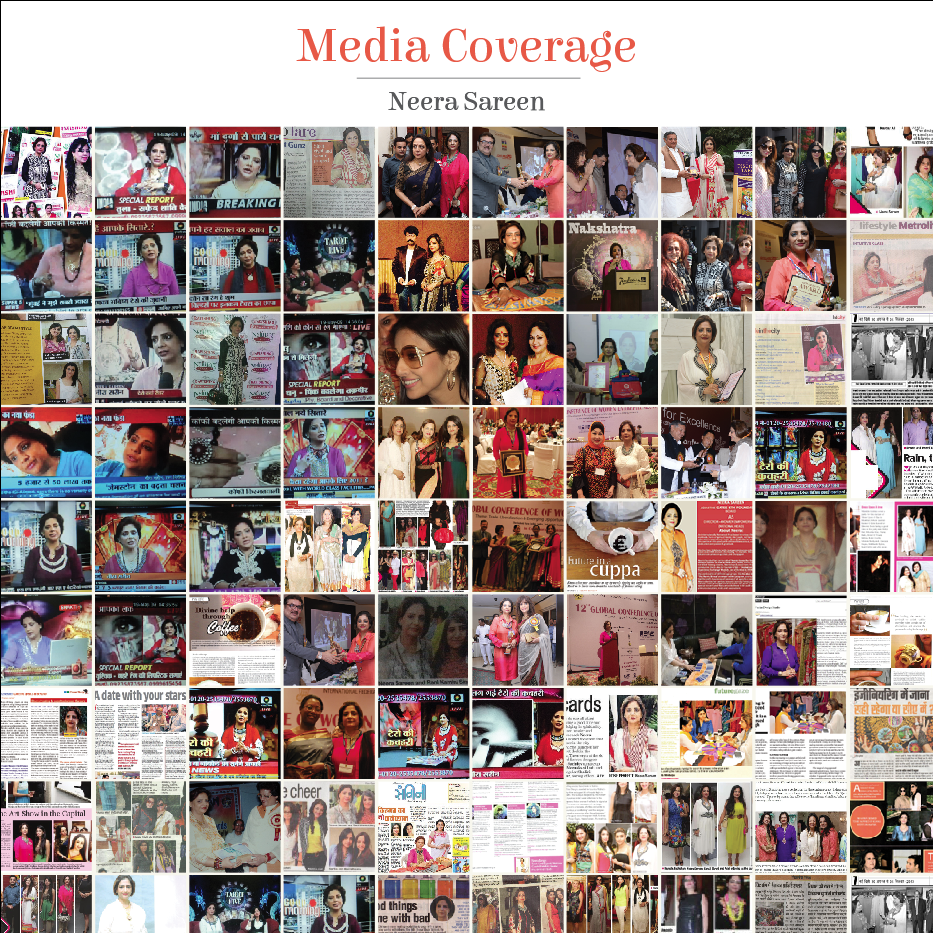 Neera Sareen – A Celebrity
Electronic/Print Media & Awards Journey – 1995 to Present
Use this Image with Text block to balance out your text content with a complementary visual to strengthen messaging and help your students connect with your product, course, or coaching. You can introduce yourself with a profile picture and author bio, showcase a student testimonial with their smiling face, or highlight an experience with a screenshot.
Our aim


"Transforming Lives"
AUM KARMA is a Destination for people seeking Inner Peace, Soul Consciousness and a journey towards Transformation. Neera Sareen ( Aumanaadi Ojas) welcomes you to be a part of her wisdom school… The New Age Aashram.
Each of you are invited here to initiate Spiritual growth, heal your emotions, thoughts and utilise the tools the Master can provide to unleash a change in your energies.
Aum Karma as a space for learning & transformation. The Centre provides an all-round growth and development for its students. The target area of the teaching and giving is food for all the facets of the human being- the 'Body, Mind, Soul, and Spirit'.
The space at Aum Karma provides the students with backdrops which touch base with 'The Five Elements' and 'The Seven cum Twelve Chakras'. The space enthralls, enriches, and completes the 'Five Senses'- the vision for the eyes, the aroma for the nose, the feel for the skin, the wondrous music for the ears, and delectable available cuisine for the taste buds.
Having travelled the world over for receiving and giving trainings, it can be said with dare that space at Aum Karma is one of the best for its students who wish to look both for content, space, and the 'Givers'!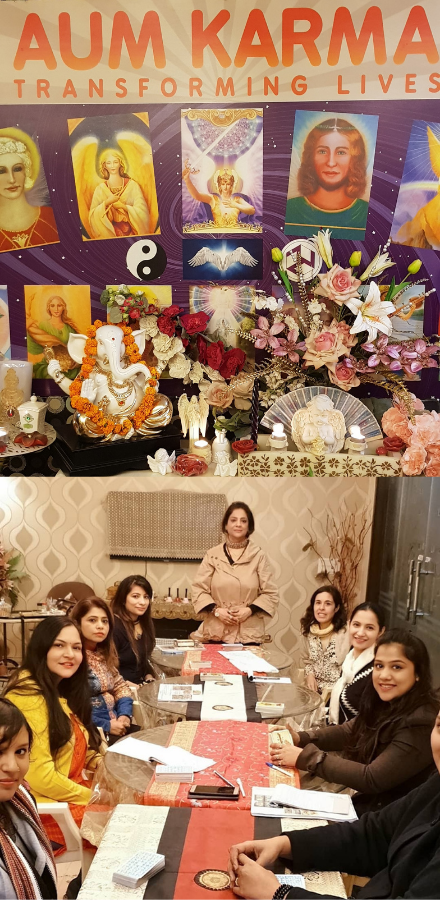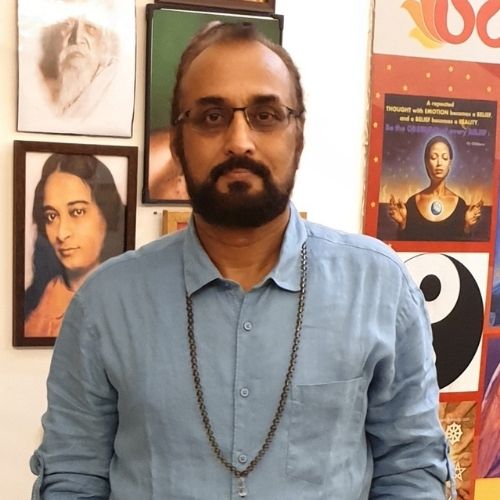 I am Colonel Aalok Sood who took a pre-mature retirement from the Indian Army, in 2009.
After my taking the Certifications of being an International Master Trainer and also Life and Business Coach; 'Spiritual' thirst and hunger started knocking at the doors of my Life Path.
It was at this stage that Neera Sareen, Founder Aum Karma, Center for Holistic Studies, Meditations & Spirituality, came in to my Life Path. She is herself an Internationally acclaimed Intuitive and Predictive Sciences Master, Tarot Leader & a Spiritual Coach.
I studied Tarot Cards Reading, Numerology, Runes Reading, Angel Cards Reading, and Crystal Ball Gazing from her at the Aum Karma. It was a totally different experience for me.
Neera Ma'am is so full of knowledge in her subjects. The modality of teaching is so professional and it has the personal touch, as well. Personal touch is much needed because she pays a detailed attention to each of her students- because their grasping skills, their comprehension, and their practical dealing skills are unique to themselves and different from other students.
These two approaches, as adopted by her, went a long way in a deeper assimilation of the subjects of these modalities for me.
The practice sessions conducted by her at the Centre, gave a richer experience and opened me up for tackling the clients, in the very beginning of completion of my learning of each of the modality.
These modalities opened up my 'Upper Three Chakras'- Throat (Vishudhha), Third Eye (Ajna), and Crown (Sahasrara) which opened me up and firmly supported my 'Path to Spirituality'. The modalities also made me balance all my Seven Chakras.
I am indeed indebted to Neera Ma'am who supported my Life Path in such a professional manner. God Bless her tribe!!
Colonel Aalok Sood (Retd)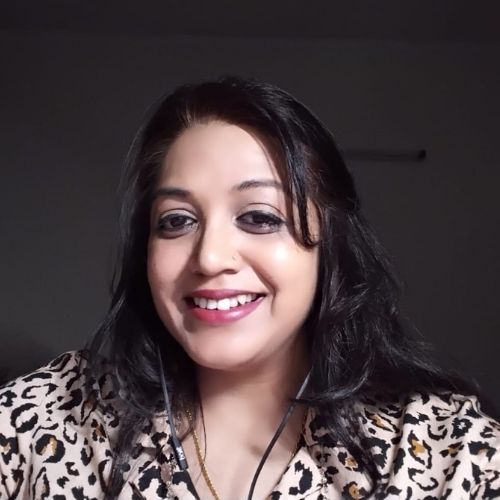 It has been amazing experience till now with my Tarot guru Neera ma'am. Her deep knowledge is the answer to many unsolvable queries faced by the reader. Her experience and exposure to international teachers and community of tarot readers and mystic world is boon for practioners. Every session of hers opens a new window of knowledge. Thank you ma'am for being there as a guide and mentor. Please accept my heartfelt regards ma'am. Thanking you. Angel's therapy course - Again a beautiful experience and uniquely divinative which answered certain specific questions as per my experiences on daily basis. It helps one to grow further intuitively. Mokshapat - Another revealing course ...about one's past , present and future, understanding the right path and the corrections required. Its soaked in the knowledge of Vedas and gives the meaning to certain karmic patterns we are undergoing or about to face and were with us in the past. Homa Therapy - Incredibly amazing, it connects one to its roots and helps one to reach to its higher self and gives experiences of healing and goodness in ours and others around us. It not only affects us but cleanses the environment around us. International level course - Element Divinition Tarot : Amazing and bang on answers. I got the reviews from my clients which itself is amazing . Its like adding another feather on my hat
Thank you so much mam for your continues guidance and support. Om...
-Shailja Singh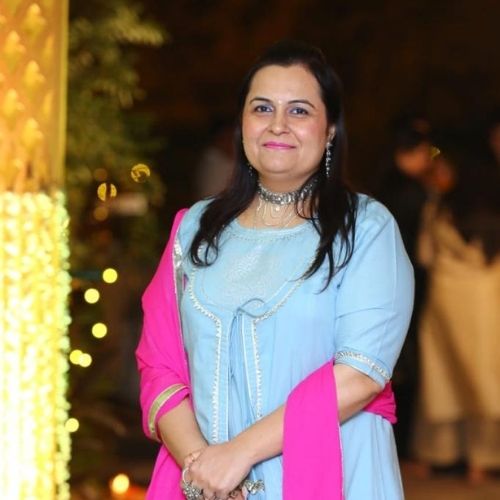 Neera Mam is an amazing person , I found my guru, my mentor , I have learned tarot, numerology and many more modalities from her , her teaching and her friendly approach gives clarity of each and every topic.She is having deep knowledge of each and every modalities and clear our doubt in a very friendly way . I m lucky to have such an amazing person in my life . A heartfelt thanks to my guru ,my mentor . Gratitude,gratitude , gratitude .
-Madhu Macker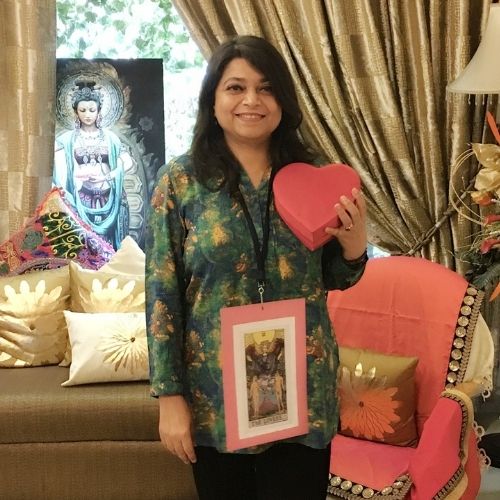 The moment I stepped into Aum Karma, I felt peace and serenity seeping into me as I took in the aesthetic ambience, the lovely, muted lights and the calming aroma of the classroom. It is the perfect environment for the mystical journey with Tarot Cards that Ms Neera Sareen took us on. Ms Sareen is clearly a very evolved soul and an excellent teacher and guide. She made each of us feel at home instantly with her affectionate ways. The class group was small – 5-6 students – and each received her personal attention throughout the course. The classes are held in an informal atmosphere, yet there is a marked underlying seriousness befitting the spirituality and mysticism of Tarot. For after class support, Ms Sareen created a WhatsApp group in which she was available to clear doubts. She takes immense pains to ensure everyone comes up to the required level of learning and the International Certification is awarded only after rigorous tests, preceded by numerous practice sessions under her guidance. I would highly recommend Ms Neera Sareen's Tarot Course to anyone who aspires to become a professional tarot card reader .
Sumita Sarkar